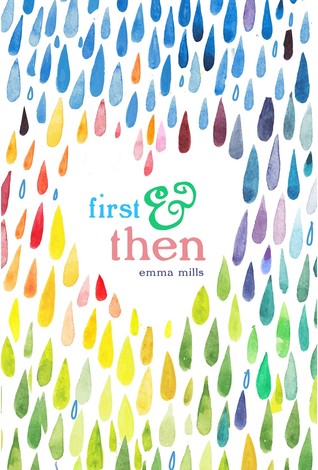 Title: First & Then
Author: Emma Mills
Genre: Young Adult/Romance
Rating: 2/5 stars
"Devon Tennyson wouldn't change a thing. She's happy watching Friday night games from the bleachers, silently crushing on best friend Cas, and blissfully ignoring the future after high school. But the universe has other plans. It delivers Devon's cousin Foster, an unrepentant social outlier with a surprising talent for football, and the obnoxiously superior and maddeningly attractive star running back, Ezra, right where she doesn't want them first into her P.E. class and then into every other aspect of her life."
It was was an okay book. It's the kind of book that read it if you want but it's not one I'd recommend and shout about. I felt like there could be more to the book. The book starts out talking about Devon and her struggle with college apps but slowly it turns into more about her falling for a guy. It is a romance novel but I feel like the whole college app struggle could have been more prominent/there. It's there for like the first five chapters but after that it's not really brought up again. She does things to make her resume look better which are brought up. But the actual apps and college letters aren't brought up.
The book could have got in so much deeper and further in my opinion. Even with just the romance. Devon and the guy she falls for get together in like a page. There's so much more that could have been there. And Devon didn't really express her feelings which also could have so much more. First & Then is a casual kind of read. It's light and good book to read to take a break from more serious/long books.
Sports, or to say  more specifically football,  are a very big part of this book which I think may have had something to do with my lack of interest/high rating in this book. I'm not a big sports fan and I found those parts boring.
There's not much diversity in the book but it's kind of expected for this particular book as it's set in a small town. But at the same time I still believe that there would at least be one poc family.
The book cover is really pretty though and it definitely caught my attention.